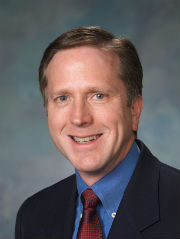 Welcome to

Copia Financial Solutions, Inc.
Investments, taxes, insurance, estate planning: the list of financial concerns and considerations facing you today is seemingly endless. And there are no easy answers.
I am in the business of helping my clients pursue all their financial challenges. I do this by using a total wealth management approach. Each area is important individually, but managing them all collectively is one of the most important considerations in your overall financial success.
I believe my approach can help you invest conservatively, potentially reduce your exposure to taxes, meet your insurance needs and provide a plan which strives to successfully transfer your wealth to your children and grandchildren.
If this method of pursuing your financial needs sounds appealing, I invite you to spend some time exploring this site. I also welcome the opportunity to hear from you. If you have questions about your financial situation, please do not hesitate to call or e-mail me.

College planning - long-term planning to ensure you're ready when your children are
Retirement planning - to design an investment strategy to help you meet all of your retirement goals
Estate & Wealth Preservation Planning
Investment Management
Income Tax Reduction Strategies
Insurance Planning-to secure your family's future needs
Investing in emerging markets and developing economies has both risks and opportunities.

The changes Original Medicare and Medicare Advantage plan beneficiaries can make during the annual enrollment periods.

American society remains litigious — an umbrella insurance policy can provide additional coverage for personal liability.

A 2017 survey found that only 42% of U.S. adults had a will or living trust. Here are three basic reasons why everyone should have a will.
Compare the potential future value of tax-deferred investments to that of taxable investments.

How much would your monthly lease payment be?

How much will it cost to pay off a loan over its lifetime?

This calculator can help you determine whether you should consider converting to a Roth IRA.